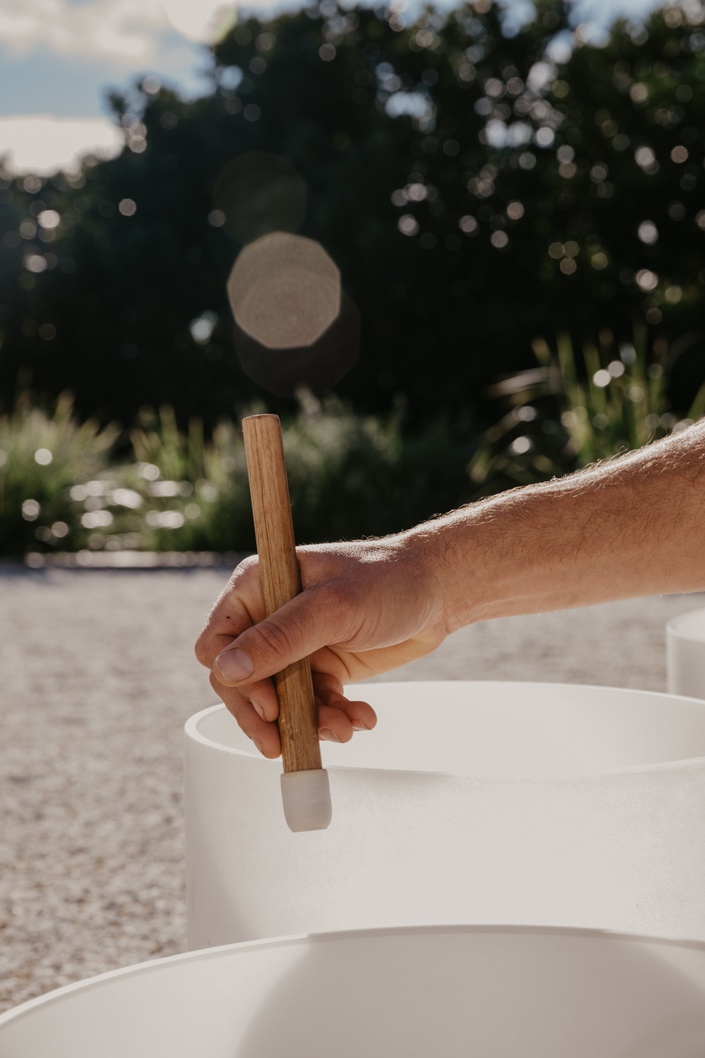 Crystal Singing Bowls Beginners Workshop
Learn Sound Healing basics for your personal practice
Learn how the Crystal Singing Bowls be used in everyday life. ONLINE WORKSHOP.
Join Seriya and Matty; The Founders of Sound Healing Australia for this one day online workshop giving you the tools and confidence to use Crystal Singing Bowls to deepen your personal practice. Whether you have your own crystal singing bowl, or just wanting to learn more about their potent healing tool, this workshop will give you deeper insights.
Course overview:
-Introduction to Crystal Singing Bowls; History and how they are made.
-Understanding vibration and brainwave states; How vibration interacts with our emotions, cells and bio-chemistry.
-Techniques and important information regarding how to play your Crystal Singing Bowls; Weaving vibration and intention to promote change and restore balance.
-Working through an array of techniques to utilize the full potential of your Crystal Singing Bowls.
-Basic Chakra and energy system overview; Understanding Chakra's and how they relate to your Crystal Singing Bowls.
-Learn how energetic and esoteric environments play a pivotal role in the physical.
-Exploring Meditation Practices for self-care with the bowls
-Learn how to integrate the Crystal Bowls into your personal meditation practice. Included in this workshop you will also receive a PDF meditation to follow.
-Maintaining and caring for your Crystal Singing Bowls; Cleansing, cleaning and maintaining the highest vibration potential within your bowls.
-Personal space clearing; Clear and cleanse your space with Crystal Singing Bowls.
-Finish the day with a professional video recorded deeply nourishing sound healing.
If you decide that you would like a crystal singing bowl at the end of this workshop, you will receive a 'student discount rate for our high quality cleansed and activated bowls.
This one day workshop is a pre requisite for our Sound Healing Facilitator Training which is a 7 day intensive, learning to work with bowls offering sound healing to groups. This is for family, friends or public. Our next one for this is in November.
We then have our Level 2 training which is working with individual clients with sound, energy medicine and shamanic journeying for healing.
Level 3 is working with voice. Using mantra, channelling and toning for your sound healing practice.
To learn more about these trainings go to www.soundhealingaustralia.com
Your Instructor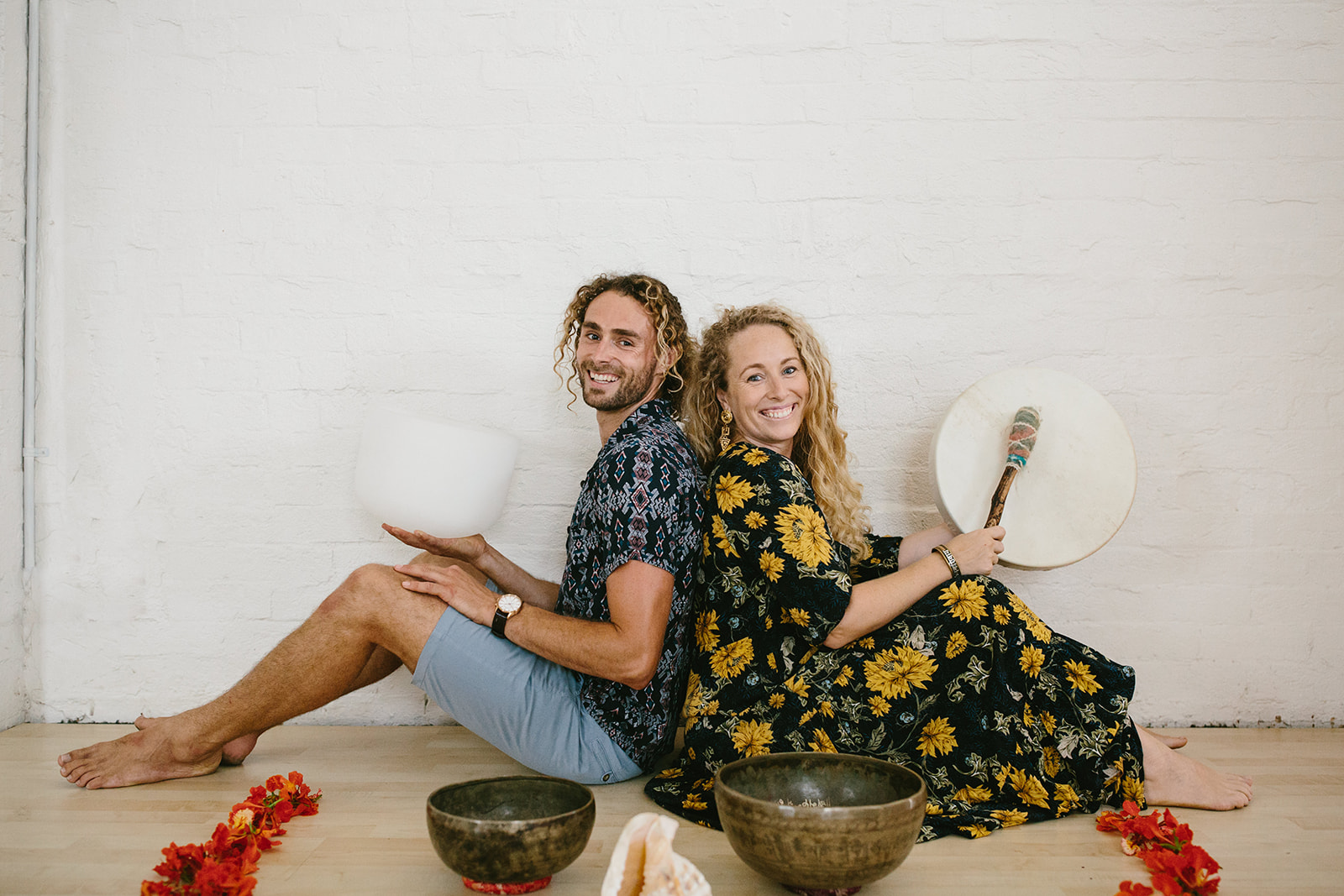 Seriya Cutbush and Matty Rainbow are the founders of Sound Healing Australia. They met in 2014 and have been working together with sound journeying, teaching and facilitating ever since. They are both passionate about sound being a primary part of bringing healing to individuals and the collective.
They are both integrative healers in various modalities and have had a wide array of experience facilitating sound healing sessions and running trainings throughout Australia.
They bring their multitude of skills and presence to their workshops and sessions.
To learn more about they unique journeys and experiences see www.soundhealingaustralia.com
Course Curriculum
Beginners Workshop 101
Available in days
days after you enroll
Frequently Asked Questions
When does the course start and finish?
The course starts in your own time and it is 8 hours worth of content.
How long do I have access to the course?
After enrolling, you have access to this course for 30 days, across any and all devices you own.
What if I don't have a crystal singing bowl?
You can do the workshop without it. You can just learn the techniques and receive the wisdom. We do sell them if you would like to purchase one.
Is this course ok for any levels?
This workshop is designed for anyone who is brand new to sound healing, or those who have been exploring for a while and ready to learn more techniques and science behind the craft.
We really hope to have you join us on this journey of learning more about sound!